Fishing Reels & Reel Recommendations
We have water-ready, upgraded fishing reels for sale and have also made note of our reel recommendations to help you purchase the best equipment for your needs (see below).
Reels:
• Penn Long Beach #65 Reel
Price: $55.00
This reel has been completely serviced and re-lubricated. The drag washers have been upgraded with CarbonTex. This reel has had very little use, with no wear on internal parts. It's solid and ready to go.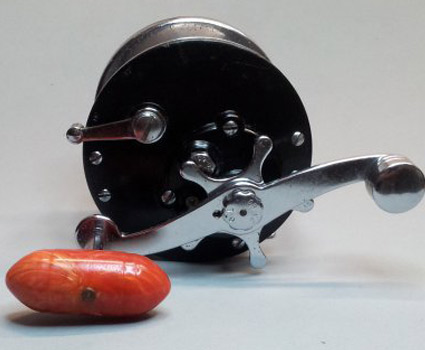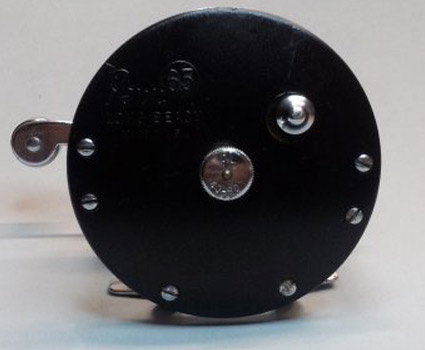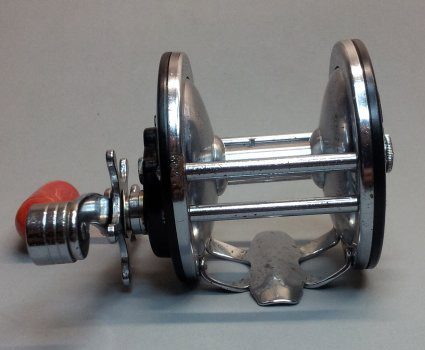 ---
Fishing Reel Recommendations
• Johnny Morris Signature Spinning Reel — sold at Bass Pro Shops:
I recently received one of these reels for service, which impressed me, and I thought I'd make mention of it. The specs are about the same as for any other spinning reel of equal capacity, but what grabbed me is the fact that it's all but waterproof. By design, water is the biggest enemy of spinning reels unless you want to pay $600 for a water proof reel. For $100, this reel is definitely worth taking a look at if you're thinking about a new reel. Under the rotor (which houses the anti-reverse and two pinion gear bearings (most reels have one)) is a cover which seals the bearings. The cover has one gasket to seal the rotor and another which seals the whole assembly to the frame. Both the main drive gear bearings and butt cap are also sealed. Along with these gaskets, the butt cap is secured from the inside - which may not mean much, but is one less exterior opening for potential water intrusion. The clicker on most spinning reels is located under the rotor, making it susceptible to corrosion, but on this reel, it's located inside the spool and under the drag washers, which is also protected by gaskets.
The main drive gear is very similar to Penn gears, which are quite strong, and the oscillator assembly is like that used by Shimano, but with fewer moving parts.
The reel I serviced was about two years old (2007?). Since I haven't seen the latest model, I can't say what it looks like inside, but I would hope the folks at Bass Pro have maintained the same standard and not chopped it up to save on their cost.
---
• WaveSpin Spinning Reels:
I had a chance to service a WaveSpin awhile back and I have to say it is a nice, well made reel and solidly built, especially for the price range.
Due to my style of fishing, I'm prone to knots. Sometimes I get none and other times I might get 6 in a day, so I decided to buy a WaveSpin and give it a try. I've used the reel 5 or 6 times in the past week (Oct 10 2010) without one knot. As designed, any loose wraps have laid in the offsets of the spool and then worked themselves out in proper fashion as the line uncoils during the cast. It also seems the line lay on the spool is better than on my other reels - I get fewer loose wraps. The reason could be that my twitching and reeling has been more in sync lately, or maybe the cranking gear ratio (which is slightly less than my other reels) or spool size/diameter has helped. It is also possibly related to the gear ratio of the oscillator, or maybe it's a combination of all the above. I can't tell which, but the line lays nice and tight, I have fewer loose wraps, and most of all, no knots (so far).
I'm of the belief that if you have a good product it should be stated and marketed as such. I despise the hustle. Since the marketing materials surrounding the WaveSpin are full of hype and horse crap I wouldn't have considered purchasing one. Seeing one up close and personal changed my mind. It's a hardy reel that does its job.
If you're in the market for a reel and prone to getting knots, consider the WaveSpin. If you'll check EBay, you can get new ones in the $50 range (the normal price is around $80). It is well worth the price.
---
Learn More . . .
If we can answer any questions or provide more information about our fishing reels for sale or our fishing reel parts and supplies, please contact us.