About Bay Area Reel Service – Professional Rod and Reel Repair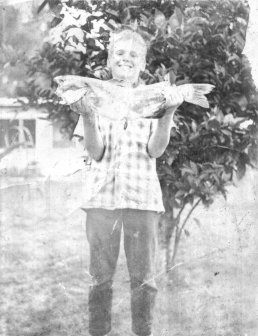 Owner Phil Marz has been an avid fisherman since he could carry a pole. He and his childhood friends took every opportunity they could to drop a line in the private lake in the neighborhood before graduating to deep water sports fishing as they got older.
As an adult, Phil began working with his own personal reels, trying to modify them to cast just a little farther and a little faster. Friends started asking for help with their reels and, in the early 2000's, Bay Area Reel Service was born. In addition to his professional reel repair service, Phil has been designing and building his own custom rods for more than a decade.
What started out as gifts for family and friends became an addition to his business as word got around and people began asking Phil to create personalized rods that reflected their favorite sports teams and interests. Today, he crafts his custom rods with added modifications based on the angler's height and style of fishing and builds premium tackle components into every pole. This dedication to excellence is what keeps anglers coming back for more!
Have Questions?
Bay Area Reel Service is here to help! Contact us or call us today.